WINNERS
GRAND PRIX NOVA 2021
The winners of 9th Grand Prix Nova #online 2021 are:


DRAMA CATEGORY


I. Eight Point Nine Nine
Director & Producer: Becky Ripley
II. Lydia
Chalk Roots Theatre, UK/Romania/Lithuania
Director: Saulius Kovalskas
III. Siren
Norddeutscher Rundfunk with Deutschlandfunk, Germany
Author, Director & Producer: Christine Nagel

SHORT FORMS CATEGORY


I. Mass
Hugo Branco (director of VIC Aveiro Arts House and curator of the project "New Chronologies of Sound") and Laura Romero Valldecabres, Spain/Portugal
Author, Director, recordings, voices, edit and mix: Laura Romero Valldecabres
II. Vicious Dishes
SRF Schweizer Radio und Fernsehen, Switzerland
Author & Director: Karin Berri
Author, Director, Sound engineer & Producer: Bernard Clarke

BINAURAL DRAMA CATEGORY


I. Memory Garden
Deutschlandfunk/Ísterreichischer Rundfunk, Germany/Austria
Directors & Composition: Merzouga (Janko Hanushevsky & Eva Poepplein)
II. The Other Half by Petre Barbu
Director: Attila Vizauer, Sound design: Madalin Cristescu
Author, Director & Producer: Udo Moll
JURY MEMBERS 2021

𝐋𝐣𝐮𝐛𝐨 𝐏𝐚𝐮𝐳𝐢𝐧 (President of the Jury) –Outstanding member of the Croatian Radio Drama Team. He has been the initiator and for a long time the director of Radio Drama and Documentary Festival Prix Maruliš.
𝐎𝐥𝐲𝐚 𝐁𝐨𝐨𝐲𝐚𝐫 -Head of Radio for the Asia-Pacific Broadcasting Union, responsible for setting the strategic direction for the Radio as well as help drive an expansion of services to the ABU's more than 270 member organisations across the region.
𝐌𝐚𝐫𝐜𝐮𝐬 𝐆𝐚𝐦𝐦𝐞𝐥 - Head of Radio Drama at Deutschlandfunk Kultur, also curating the weekly sound art program "Klangkunst". He served as coordinator of the EBU Ars Acustica Group. 2018 – 2020, he co-coordinated the Prix Europa Radio Fiction Jury.
𝐈𝐥𝐢𝐧𝐜𝐚 𝐒𝐭𝐢𝐡𝐢 – stage director and multi-award winning director at radio drama international festivals, co-founder of the Grand Prix Nova International Radio Drama Festival as well as jury member for international radio drama festivals
GRAND PRIX NOVA 2020
The winners of
8th Grand Prix Nova

#online

2020
are:

DRAMA CATEGORY
1. The Ears Game
Author & Director: Ji°Ý Adßmek
2. Holidays from Suicide
Authors & Directors: Birgit Kempker and Anatol Atonal
Swiss Radio and Television
Director & Sound engineer: Mihnea Chelaru
SHORT FORMS CATEGORY
1. The Painting - Director's Cut
Autor, Director & Sound engineer: Neil Sandell
Producer:Neil Sandell with Mira Burt-Wintonick, Cristal Duhaime, Sarah Geis
BINAURAL DRAMA CATEGORY
1. Silence
Director: Bettina Mittelstra▀, Jascha Dormann
Idee und Klang Audio Design
Directors & Sound engineers: Benoit Bories and AurÚlien Caillaux
Le Labo Radio TÚlÚvision Suisse Espace 2
Directors & Sound engineers: Martina Weber, Lena L÷hr, Carina Pesch
Jury's Special Prize
Zurab Kandelaki - for his unique and poetic language; for his enrichment of radio culture; for his many original productions and his great devotion to Radio Art
JURY MEMBERS 2020
Bernard Clarke (President of the Jury)
is an award winning broadcaster and sound artist. His work for Irish State public proadcaster RT╔ lyric fm has won many domestic prizes. In his own radio art and sound art work he has won many international awards. He is delighted to be part of Radio Romania's prestigious Grand Prix Nova once again.
Soila Valkama
is a director, a dramaturge and an actress. She studied acting at Ecole Jacques Lecoq and Ecole d'art dramatique Florent, cours libre 1989-92 in Paris. And graduated in 1998 as Master of Arts from the Theatre Academy of Finland with directing Major. She has worked as a director, dramaturge, producer and as a program developer with the Finnish Broadcasting Company since 1999.
Dmitri Nikolaev
is a stage, radio drama, and film director. Now is teacher in acting and film acting (microphone and camera) at three theater institutes and at two film schools in Moscow. He recorded a bunch of radio dramas and Ars Acustica productions in Russia and abroad. In his "life museum", he has won two Prix Europa, four Grand Prix Maruliš, Prix Italia and two Prix Novas, which he loves all and calls "metal bolls".
Ulrich Bassenge
works freelance as an audio artist, writer, composer, director, bricolateur, mainly for German and Swiss public radio and functioned as an experimental radio lecturer at Bauhaus University Weimar. Being a two-time winner of Grand Prix Nova he enjoys this year's jury membership as an opportunity to support adventurous radio art.
Attila Vizauer, director, head of the Radio Drama Department of Radio Romania. Vice-chair of the EBU Radio Drama Group. He has signed the adaptation and artistic direction of numerous radio drama productions. He has participated in and coordinated radio creation workshops, organized by the European Broadcast Union and the Asia-Pacific Broadcast Union
GRAND PRIX NOVA 2019
JURY MEMBERS 2019


Mathias Calmeyer (Norway) (President of the Jury) – actor, writer and director of stageplays, opera, tv-series and short films. Last 6 years director in nrk Radioteatret

Akim Mogaji (UK) – producer and trainer, with a wide experience in building creative teams and coordinates projects for broadcasters (audio and video)

Ilinca Stihi (Romania) – director, internationally awarded for her radio works, and founder member of GPN Festival

Jasna MesariŠ (Croatia) – director in the Drama Department of Croatian Radiotelevision

Alexandre Plank (France) – sound artist (fiction and documentary programs) at France Culture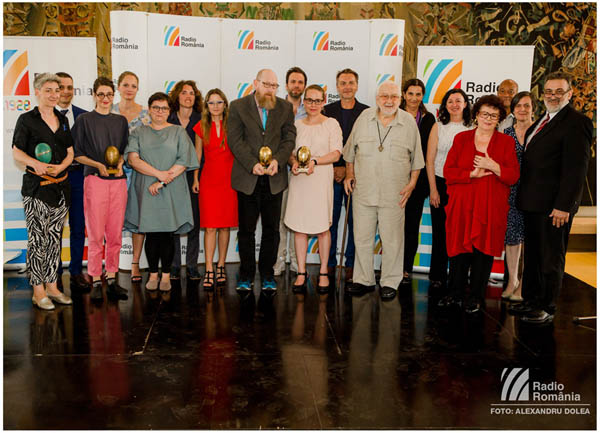 WINNERS of Grand Prix Nova 7th edition for DRAMA Category:
1. Buzz suppression. Recording Strictly Off the Record
Directed by Ulrich Bassenge
| Germany and Switzerland | WDR and SRF
2. Mental FM
Directed by Arnaud Forest
| France | ARTE Radio
3.The Black Sheep, Funeral for the Electric Asylum
Directed by Chiara Todaro and Guillaume Abgral
| Belgium | La tentative
THE WINNERS of Grand Prix Nova 7th edition for BINAURAL Category:


1. That Dreadful Charm of Autumn
Directed by Natßlia Deßkovß
Producer Kate°ina Rathouskß
| Czech Republic | Czech Radio
2. Pig's Weather
Directed by Benoit Bories
| Switzerland | RTS Espace 2
3. UM, on Numbers, Poetry and Hope
Directed by Charo Calvo
| Spain & Belgium |
THE WINNERS of Grand Prix Nova 7th edition for SHORT FORM Category:


1. Lili Marlene - Serbian Cutting
Directed by Sneżana Ristic & Radonja Leposavic
| Serbia |
2. Drip Drop
Directed by Simina Oprescu
| Romania | SEMI SILENT & Asociația JumŃtatea plinŃ
3. Horses Talk. Dii, Hai, Ho and other horse words
Directed by FÚlix Blume
| Romania | SEMI SILENT & Asociația JumŃtatea
plinŃ
GRAND PRIX NOVA 2018



JURY MEMBERS 2018




Soila Valkama

(President of the Jury)

(Finland)

is a director, dramaturg and

producer/program developer for Finnish Broadcasting Company, Radio Theatre since 1999




(Malayesia), Head of Radio for the Asia-Pacific Broadcasting Union, responsible for setting the strategic direction for the Radio as well as help drive an expansion of services to the ABU's more than 270 member organisations across the region.

Janko Hanushevsky,

(Germania) muzician, sound artist independent

Slobodan Govorcin,

(Serbia) dramaturg, editor

at

RTV Vojvodina




Ilinca Stihi,

(Romania) director at

Radio Romania




RADIO DRAMA. The WINNERS are:



1. SWITZERLAND - The Day It Rained 449 Franz Klammers - MARTIN BEZZOLA - SRF

2. BELGIUM - Almanak - WEDERIK DE BACKER - DE ZIEKE STEUR

3. GERMANY - BLATNŢ'S HEAD or: God the linguist teaches us to breathe - CHRISTINE NAGEL - RBB

BINAURAL. The WINNERS are:





1. UK - Martha - NADIA MOLINARI - BBC

2. BELGIUM - The First Time I Went Crowdzy - JEANNE DEBARSY and MA╦L G. LAGADEC - BABELFISH ASBL

3. ROMANIA - SantÚ - ANA - TEODORA POPA





SHORT FORMS. The WINNERS are:




1. DENMARK - The Water - RIKKE HOUD - SINGING SEA

2. IRELAND - sleep no more - BERNARD CLARKE - RTE lyric fm

3. SWITZERLAND - The Birdhouse - WOLFRAM HOLL - SRF



GRAND PRIX NOVA 2017
5th edition, Bucharest, 29th May - 3rd June
JURY
Dmitriy Nikolaev - Stage and Radio Director, member of EBU Radio Drama working group
Shanthi Bhagirathan - Group Director of The Capital Maharaja Organisation(PVT)ltd - Sri Lanka, Group Director - MBC Networks (PVT)Ltd
Bernard Clarke - Radio broadcaster at RTE lyric fm, Ireland
Amandine Casadamont - Freelance artist, author and sound director
Ilinca Stihi - Director in Radio Drama Department of Romanian Radio Broadcasting Corporation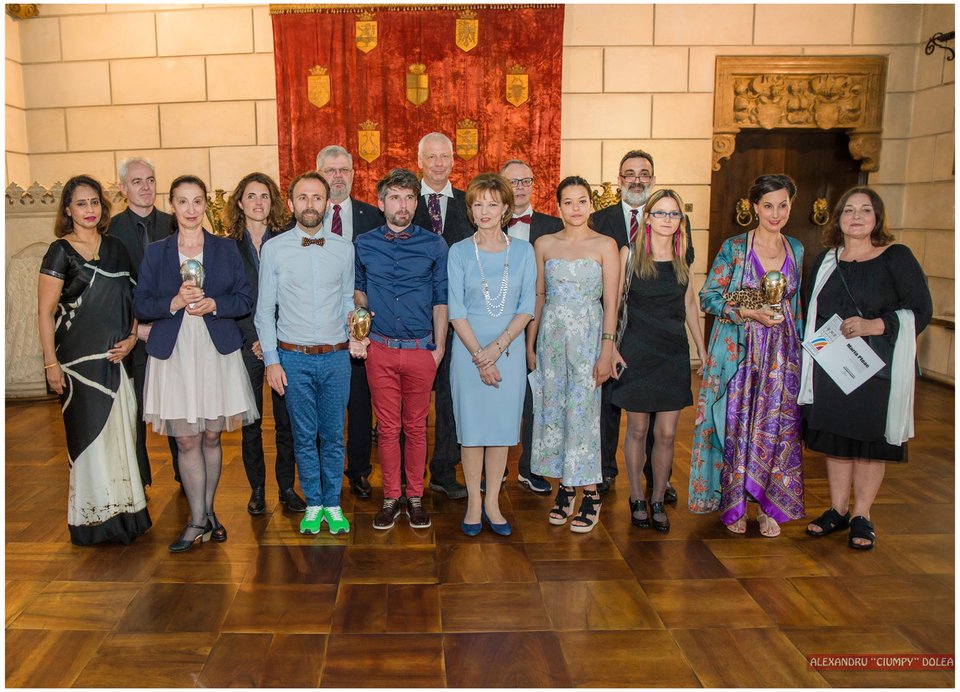 RADIO DRAMA winners
YOUNG BEAUTIFUL MONSTERS

- LE COLLECTIF WOW/ BELGIUM

FALSE ALARM

- SRF/ SWITZERLAND

THE BLACK REGEN OVID: THE WHITE REGEN MARCUS AURELIUS

- RTVS/ SLOVAKIA
SHORT FORMS winners
FAIRY TALE LICIOUS

: FAIRY SONGS AND POP TALES- SWITZERLAND /SRF

NOTTURNO

- HRT/ CROATIA

VOICES - EXERCISES IN STYLE

- RTS/ SERBIA
GRAND PRIX NOVA 2016
4th edition, Bucharest 31th May - 4th June
JURY
Katharina Rathouskß - Head of Drama and Literature Departmentof Czech Radio, member of Euroradio Drama Group
Vijay Sadhu - Senior Executive, Programming Asia-Pacific Broadcasting Union (ABU)
Dmitri Plax - Freelance artist, writer and radio producer
Stefano Gianotti - Freelance composer, guitarist and perfomer
Oana Cristea Grigorescu - Theater critic and cultural journalist at Radio Romania Cluj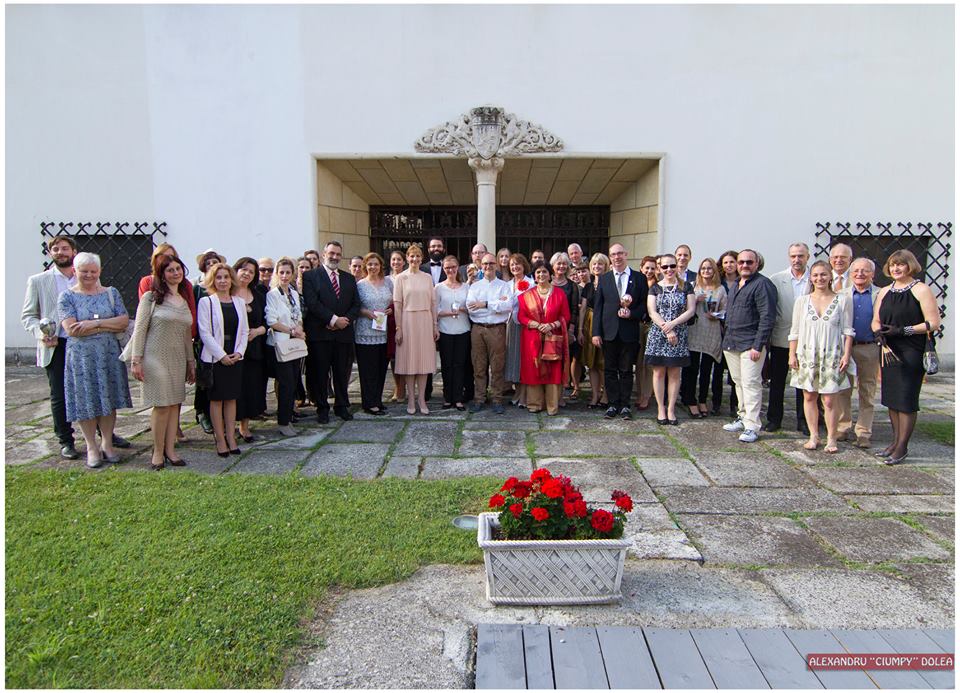 RADIO DRAMA winners
SO FAR AWAY FROM LIFE

/ SRF / SWITZERLAND / AUTHOR: ULRICH BASSENGE / DIRECTOR: JOHANNES MAYR

PAMELA

/ ACSR / BELGIUM / AUTHOR & DIRECTOR: SEBASTIAN DICENAIRE

TRAITORS

/ ARTE RADIO / FRANCE/ AUTHOR: ILANA NAVARO & SILVAIN GIRE / DIRECTOR: SAMUEL HIRSCH
SHORT FORMS winners
PEDAL POWER

/ ARTE RADIO / FRANCE / AUTOR & DIRECTOR: CHARLES TRAHAN

SHUT THE WINDOWS! SHUT THE WINDOWS!

/ SRF / SWITZERLAND / AUTHOR: GERHARD MEISTER / DIRECTOR: P─IVI STALDER

THINKING OF SOMETHING I DON'T KNOW

/ TRIBORD STUDIO / GERMANY / AUTHOR & DIRECTOR: MARTIN DASKE
GRAND PRIX NOVA 2015
3rd edition, Bucharest 1st - 6th June
JURY
Reto Ott - Director and editor in Radio Drama Department at Swiss Radio and Television SRF and member of EBU Radiodrama Group
Silvain Gire - co-founder and editor-in-chief of ARTE Radio
Vijay Sadhu - Senior Executive, Programming Asia-Pacific Broadcasting Union (ABU)
Krok & Petschinka - Freelance Writer and Director
Mihai Lungeanu - Director in Radio Drama Department of Romanian Radio Broadcasting Corporation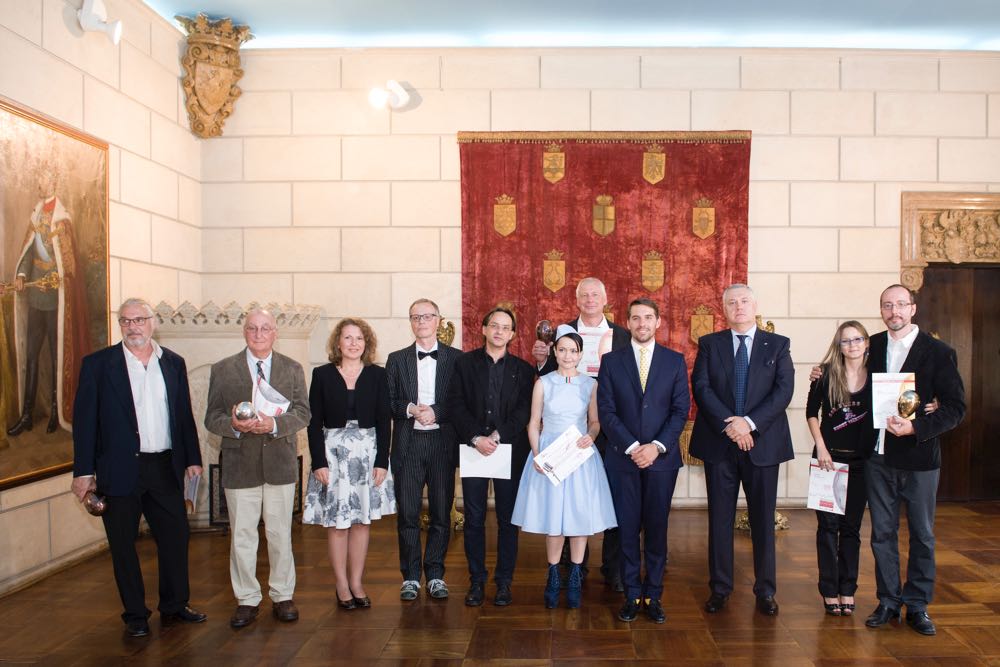 RADIO DRAMA winners
PESCHO

- CZECH RADIO - DIRECTOR: PETR MAN╚AL; AUTHOR: MAREK EPSTEIN

TO MOSCOW

!

- RADIO RUSSIA / RADIO KULTURA- AUTHOR AND DIRECTOR: DAVID ZANE MAIROWITZ

DRY HAZE - THE YEAR WITHOUT A SUMMER

- DEUTSCHLANDRADIO - AUTHOR AND DIRECTOR: WERNER CEE
SHORT FORMS winners
CALL OF DATING -

WIRETAP

FROM CBC RADIO - AUTHOR AND DIRECTOR: CRISTAL DUHAIME AND MIRA BURT-WINTONICK

THE MOTHER

- RADIO ROMANIA -

AUTHOR AND DIRECTOR: ILINCA STIHI

METRO. AUDITORY HALLUCINATIONS

- RADIO RUSSIA - AUTHOR AND DIRECTOR: DMITRY NIKOLAEV
GRAND PRIX NOVA 2014
2nd edition, Bucharest 16th -22nd June
JURY
Idalberto Fei - Freelance Director and writer
Marina Bagdasaryan - Theatre critic, radio producer and co-founder of Radio Kultura, Russia
Alison Hindell - Head of Audio Drama, UK of the BBC
Cristina Modreanu - Curator, theatre critic and expert in performing arts
Domnica Tundrea - Producer and editor in Radio Drama Department of Romanian Radio Broadcasting Corporation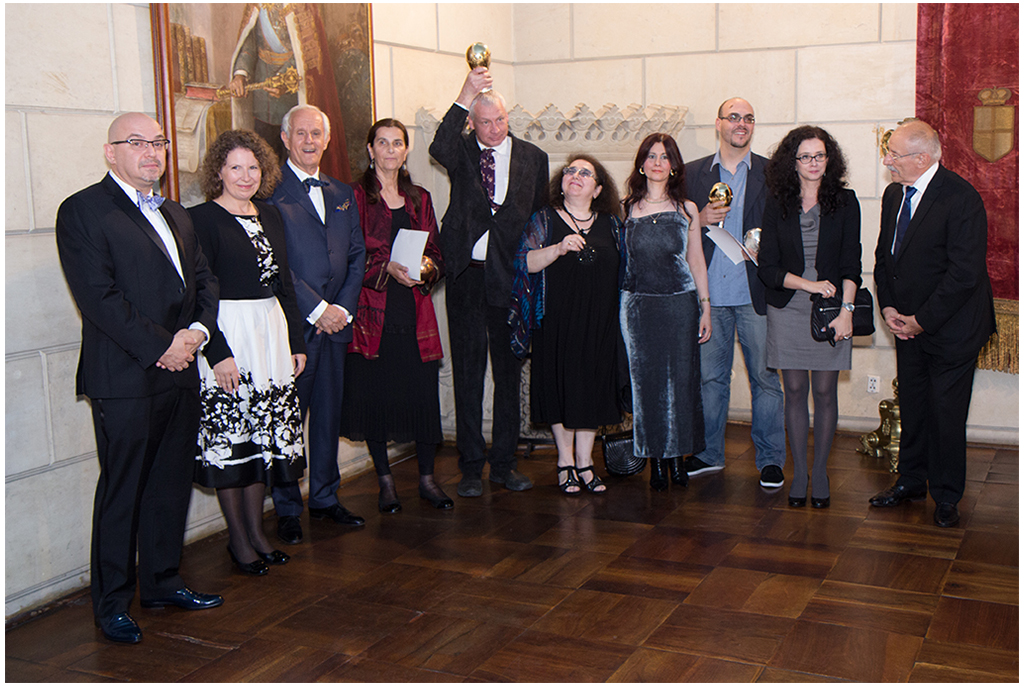 RADIO DRAMA winners
THE METAMORPHOSIS

, RADIO ROMANIA

ANNA LIVIA PLURABELLE

, RUNDFUNK BERLIN-BRANDENBURG

AMORE MIO - LOVE SONGS AND OTHER STUFF

, SUDWESTRUNDFUNK
SHORT FORMS winners
HAPPY BIRTHDAY, DARLING

, RADIO RUSSIA

COUNTDOWN

, RADIO ROMANIA

ROUNDABOUT DANCE ABOUT THE DAYS OF THE WEEK

, HRT-CROATIAN RADIO





GRAND PRIX NOVA 2013
1st edition, Bucharest 30th September - 5th October
JURY
Nils Heyerdahl - former Head of Radio Drama Department in the Norwegian Broadcasting Corporation (NRK)
Alison Hindell - Head of Audio Drama, UK of the BBC
Ljubo Pauzin - Head of Prix Marulic International Festival of Radio Plays and Documentary Radio Dramas organized by HRT Croatian Radio and Television
Alexandru Darie - General Manager of Bulandra Theatre in Bucharest, Romania
Ilinca Stihi - Director in Radio Drama Department of Romanian Radio Broadcasting Corporation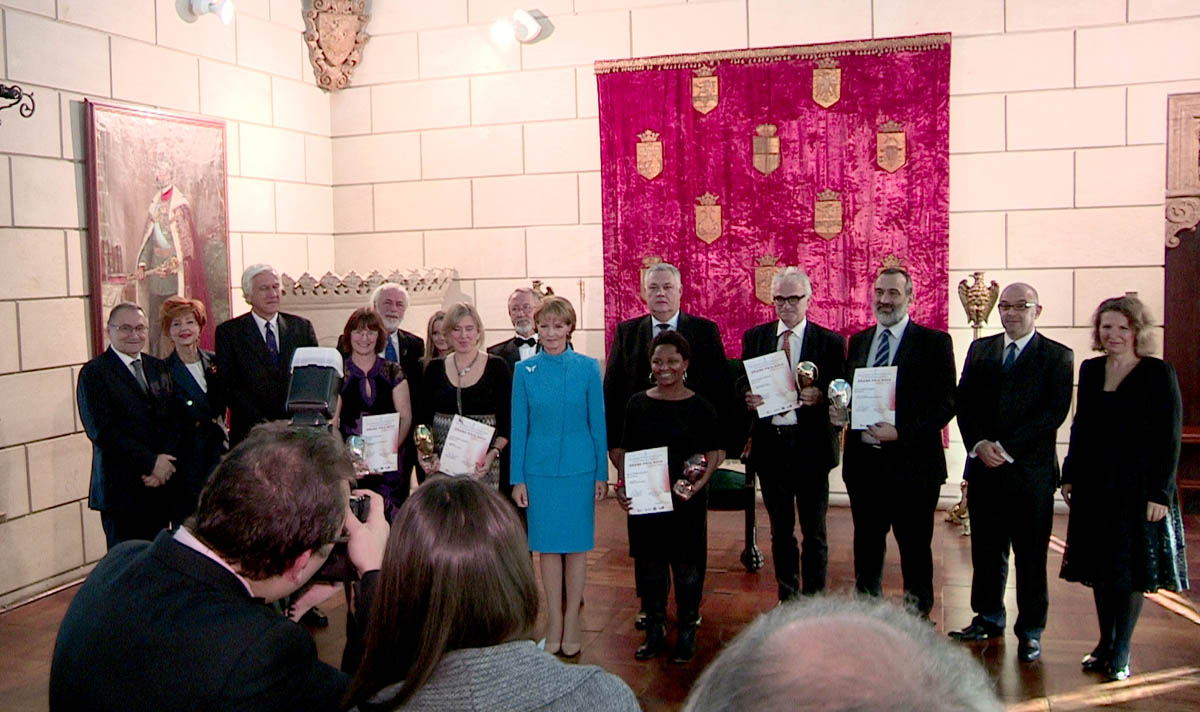 RADIO DRAMA winners
FAUST SONG OF THE SUN

, BY WERNER FRITSCH, GERMANY

THE STARTLING TRUTHS OF OLD WORLD SPARROWS

, UK

PECCATA MORTALIS

, AUSTRIA

SHORT FORMS winners
GLAGOLION,

CROATIA

ALAS, POOR FATHER

, ROMANIA

IOTA MIKRO,

BELGIUM