WINNERS - Grand Prix Nova 2022
The winners of 10th Grand Prix Nova are:
DRAMA CATEGORY
1 Xerxes
Hessischer Rundfunk, Germany
Director: Peter Kaizar
2 Night falls without warning
MA scène nationale du Pays de Montbéliard, France
Director: Christophe Rault
3 What can you see?
ORF, Austria
Director: Stefan Weber
SHORT FORMS CATEGORY
1 Animal Farm
Deutschlandradio Kultur, Germany, Italy
Author, Producer, Director: Stefano Gianotti
2 Forever a Room
Hessischer Rundfunk, Frankfurt, Germany
Author, Producer, Director: Johannes Sistermanns
3 PR (How to deal with the Customers)
SRR, Romania
Director: Mihnea Chelaru
BINAURAL DRAMA CATEGORY
1 Of Mud And Steel - Beware The Angry Deer
La Collectif Wow!, Belgium
Author: Florent Barat
2 Like a dog without a bone
RSI, Switzerland
Director: Flavio Stoppini
3 Uneasy (Part 1 & 2)
Czech Radio, Czech Republic
Producer: Kateøina Rathouská
Jury coordinators of 10th Grand Prix Nova:
Reto Ott was born in 1964 and grew up near Zürich in Switzerland.

He studied philosophy and literature in Zürich and Berlin and worked as assistant director and dramaturg at theatres in Germany, France and Switzerland. Since 2000 he works as director and editor for the Drama Department at Swiss Radio and Television SRF. Since 2013 he is vice-head of the department and responsible for the drama production.
He was the dramaturg and director of nearly 100 radioplays of different genres, short and long formats and series. He mainly works on original plays by swiss authors, especially plays written and performed in swiss dialect. Besides working with famous swiss authors like Max Frisch, Markus Werner, Thomas Hürlimann and Hansjörg Schneider and producing radioworks by important directors like Jean-Claude Kuner and Thom Luz, he regularly develloped new plays by young authors. And he adapted plays by international authors like Emma Donoghue, Daniel Keene, Lars Norén and Jack Thorne. His productions have been awarded at national and international festivals.
Since 2008 he is a member of the EBU Radiodrama Group. He was a jury member and coordinator at the Swiss Drama Award, Prix Europa, Grand Prix Nova and others.
He lives with his family in Freiburg im Breisgau/Germany.
Andreas Jungwirth, was born in 1967 in Linz/Donau, Austria. He writes children's books and novels, but from the very beginning he had a special love for radio plays.
In the past 25 years, numerous original radio plays and adaptations of own and third-party texts have been created for the Austrian Broadcasting Corporation and various German broadcasters. He also works as a radio play director and moderator for the Austrian Broadcasting Corporation (radio play gala, radiophone workshop.) The Romanian Broadcasting Corporation produced "Langholzfeld" in 2021.
---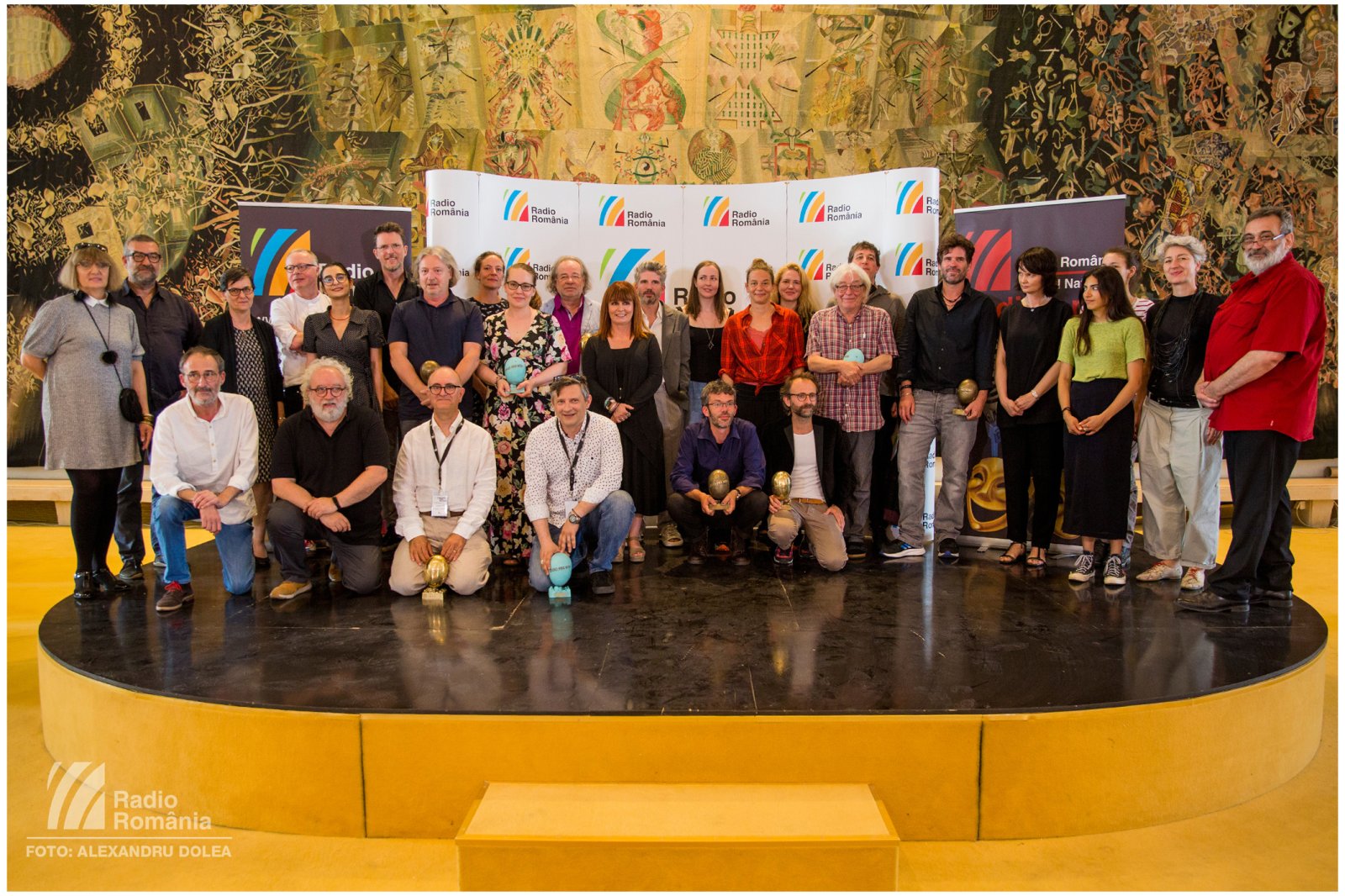 ---